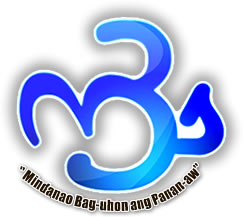 Congrats to the organizers of the 3rd Mindanao Bloggers Summit (MBS3) for a job well done! The MBS3 was held this time in Cagayan de Oro City, Misamis Oriental. Previous editions were done in Davao City and General Santos City. I wasn't able to make it because I'm still recovering from injuries I sustained in an accident in Singapore. I hope to be around for MBS4 here in Davao.
MBS3 received raves from bloggers such as Migs Hipolito, Jim Hao, Lyle Santos and Brendel Balaga. I honestly was quite concerned about how it would go. But these concerns were quickly put to rest once several attendees began plurking. Notable speakers were Adel Tamano, Aileen Apolo, Lyle Santos and Avel Manansala.
The biggest surprise came when people began texting me congratulatory messages. Apparently I'm one of 10 recipients of the Digital Tribe of Mindanao award from Globe Telecom. I'm not exactly sure what the award means, but hey, I'll take awards any day!
Again, congratulations to the MBS team in CDO, led by Chiq Montes. Good job guys!