Two days ago when PLDT MyDSL conked out on virtually all of us, I was having my own problems with my Bayantel DSL here in my office. I couldn't access most sites I go to such as Google and Twitter. I thought maybe OpenDNS can solve that problem. True enough, it did!
Yesterday though, while I was trying to access my site, DotaStrategy.com, the OpenDNS page of death appeared in my browser: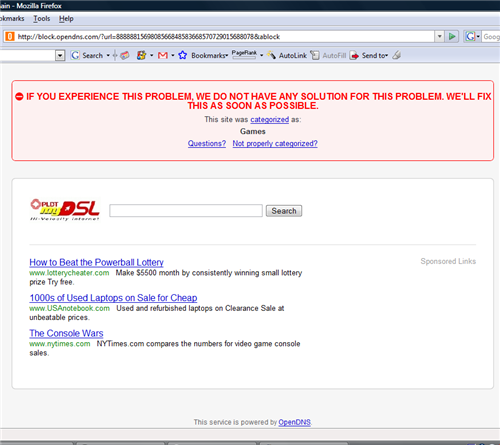 It says: If you experience this problem, we do not have any solution to this problem. We'll fix this as soon as possible.
I say: How the heck are you going to fix it if you say you don't have a solution??
Once again, I say goodbye to OpenDNS and hello normalized Internet!