It's the third time I forgot to bring my mouse over here at the office. I'm not the touchpad type of user so I usually don't get any work done without a real mouse. Instead of stocking up on Gingko Biloba to increase circulation to my brain (thus improve memory, thus won't forget the mouse), I ran down to the nearest PC store (which is equivalent to heaven, if there is one lol) to look for, well, a mouse.

I wanted something different this time. I wanted a wireless mouse. The only one they had in stock was the Logitech Cordless Laser Mouse (model V470). Costs quite a bit more than the usual mouse (P2300) that the saleslady decided to give me a measly 3-month warranty to go with it. Aesthetically speaking, the V470 is one hot-looking gadget. It is "Designed for Mac" as it says on the box and it sure would sit nicely beside a Macbook. Unfortunately I don't own a Macbook, but a metallic HP Pavilion dv3000 that I bought a few weeks ago.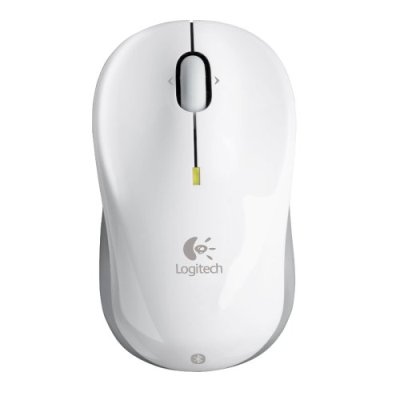 Here's my verdict so far: I'm used to cheap lightweight mice that I get from CDR-King. The V470 is a tad bulkier and heavier due to the required AA batteries to power it. But the fact that it's wireless makes it excusable. Bluetooth and Laser technology makes it far more precise than regular optical infrared-dependent mice. I noticed that even on a plain slippery surface it still works quite while and doesn't wobble at all. Scrolling up and down is very smooth. I can't wait to test this on Warcraft and Photoshop. Obviously, this one's a keeper.
Features:
Laser precision
Side-to-Side Scrolling Plus Zoom
Bluetooth wireless technology
Protective pouch
Light, durable design
Battery life indicator
Compatible on Windows XP/Vista/Mac OS X