The Davao Blog Party was a big, big success!
The day started with a little "executive" meeting with head organizer Blogie Robillo, cousin-blogger Angel Abella, Jun Macarambon and special guests Janette Toral and Aileen Apolo. Aileen did a presentation on Google Apps and Janette talked about her Digital Filipino club, which I am going to join very soon.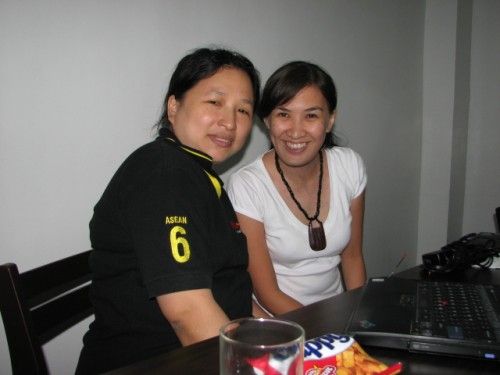 Janette Toral (left) and Aileen Apolo.



Blogie Robillo (left) and Angel Abella
After our meeting I had to run out to pick up the food, which political/entertainment blogger Maria Jose arranged with the HRM college of PWC. The menu consisted of mainly finger foods topped with tuna, cheese, egg and bacon. I also contributed a crock of pancit palabok, which I heard many liked, although only half of it was eaten.
At about 730 pm, our guests from Manila Abe "Yuga" Olandres, Jayvee Fernandez, Abe delos Reyes, Aileen Apolo (who took a quick nap at Casa Leticia where they're billeted) rolled in. Aileen was set to talk first, but wait, we realized that we didn't have a microphone, and neither did Netfront! Good thing everyone was still beginning to get their food and mingling with other bloggers. Fortunately, I found a karaoke machine — an enormous one at that — that we could use. Co-organizer Kim Castillo volunteered to provide the music, but unfortunately (again), our venue oddly didn't have a sound system that can play CD's. But other than that, everything else went smoothly. Yuga gave a very interesting talk on blogging ethics and monetization, which, hopefully encouraged others to pursue blogging even more.
Frankly, I was just as surprised as Yuga at the turnout of bloggers who attended the event. Around 40-50 bloggers and non-bloggers attended, which is quite good for a freshman effort.
Here are more pics:

Blogie and Aileen.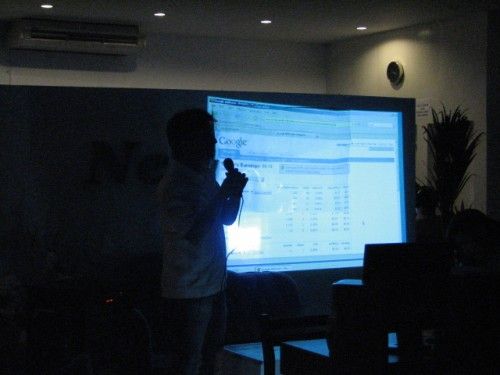 Blogie showing off his Adsense millions.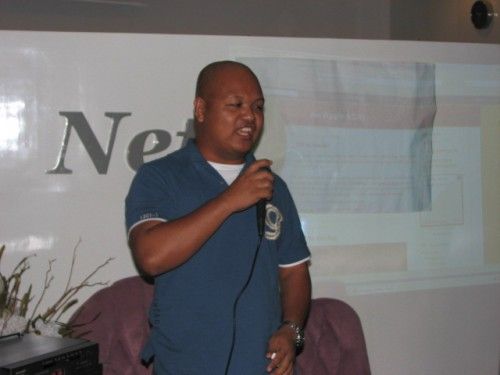 Yuga.

Bisaya Bloggers represent!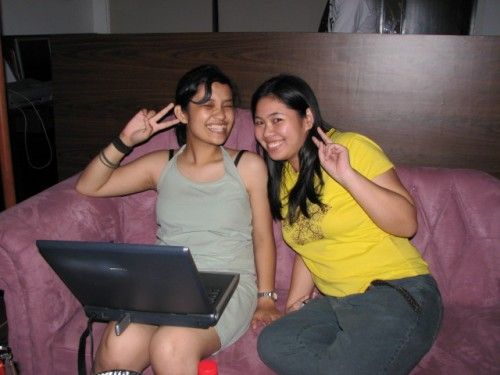 Kim and Maria

Davao bloggers goofing off.

Bloggers at work during the Googlelympics game.

Me and Yuga.

Aileen, Dennis Agulo and Marc Javellana.