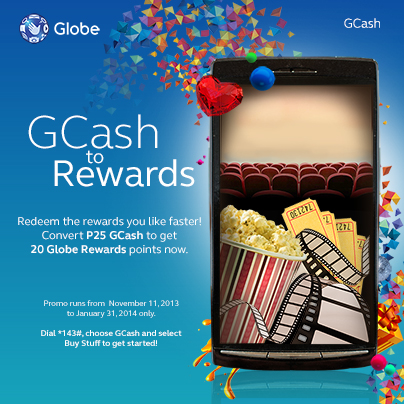 Here's something to cheer about this Christmas!
For a limited time, Globe is offering a GCash to Globe Rewards promo to fast track your rewards redemption! Here's how it works:
1. On your mobile phone, simply key in *143# > select Gcash > Buy Stuff > Convert 25 GCash to 20 Globe Rewards Points.
2. Expect an SMS message saying that your points were credited the next working day.
3. You can convert up to 10,000 Globe Rewards points daily.
4. Promo runs up to January 30, 2013.
I tried this out today, and was able to purchase movie tickets for The Hobbit for myself and a couple of friends. 🙂
For more info, visit this page.