Let me show off a cool schwag that I won a few days ago. It's a Google USB Stick in the form of a nerdy looking lego dude.
Poor guy. I need to remove its head every time I need to connect it to my laptop.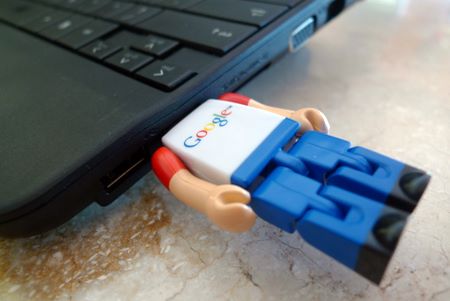 Now it looks like my laptop is trying to eat him!
Here's another one I found online (source):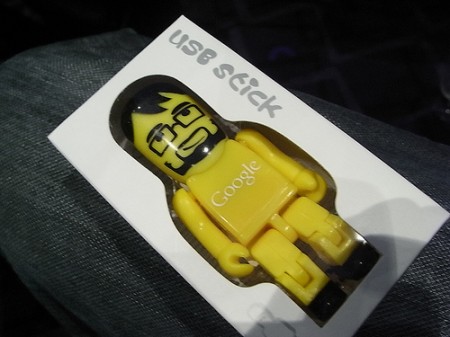 IMO, mine's cuter. 😀