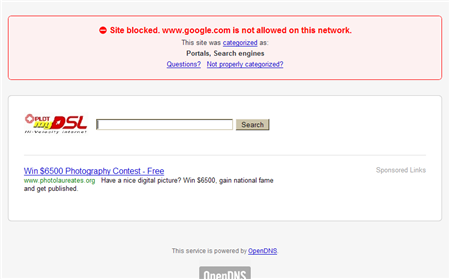 Calling OpenDNS! What's going on?! I don't live in China you know!
UPDATE 1: OpenDNS blocks Yahoo and Twitter too!
UPDATE 2: I removed OpenDNS, entered PLDT's DNS settings and restarted both my Linksys wireless router and modem. That seemed to have solved the problem. It looks like OpenDNS is misinterpreting my IP address as that of someone who lives in China a communist country.
If you're wondering what PLDT's DNS are, you can try out these:
58.69.254.71
58.69.254.133
58.69.254.3
58.69.254.8
58.69.254.138