June 22nd, 2007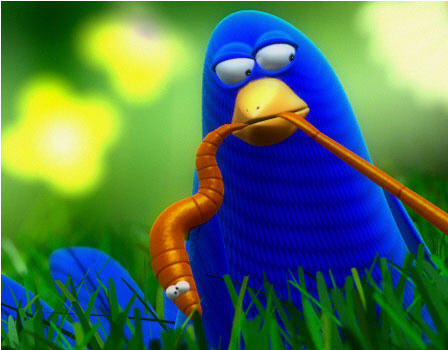 I've been given a hard time practically all my adult life for sleeping late at night. Thanks mostly to my forward-thinking relatives who believe that waking early is the key to success in life and staying up late is the root of all evil. I think that's just absurd.

What has irked me ever since is how early risers are so smug about what time they wake up. I admit, I wake up at 11AM. On a good day I wake at 12PM. Do I feel bad about it? No! I feel more energized late in the day and I get more work done without interruption. Can the 9-5 people actually say that? During the days when I did have a normal job, I noticed how miserable we all were in the office at 9AM. It's like time was in a standstill. Some are dozing off face down on their desks, some lounging around with a cup of coffee, some checking emails, generally an unproductive atmosphere. The real action usually starts at 1030, when the caffeine kicks in and clients start calling in. In the afternoon, we took frequent cigarette breaks (or yosi breaks) in the carpark, yet again a period of fruitlessness. As the lead web designer of the company, I extended my work hours at home, where I can think better. I found the corporate environment too uncomfortable. I guess that's why now I'm happier doing what I do, in the comfort of my own home office.
I use Yahoo! Messenger to chat with all my online friends and colleagues. And I noticed, hey, I guess I'm not alone. Most of my friends are night owls just like me. And it's not like they're there only to chat, they're actually working. So, I am quite offended when some people say "Andrew? He's jobless." or "Sarap ng buhay ni Andrew, walang trabaho." (rough translation: Andrew's life is great, he doesn't need to work) Maybe their idea of having a job is sitting on a chair 8 hours straight and earning a measly salary, but I beg to differ. I am working my ass off to make a living. In fact, I am making a very decent living.
So, may I ask, does the early bird always get the worm? If I look at everyone I know, the answer is no. There's a couple of early bird-friends of mine who are raking it in. The others are corporate slaves, making just enough — but not enough. On the other hand, the night owls I know are doing quite well in their own right. They're getting international clients and earn good money. Dollars at that!
I asked some of my online buddies and this is what they have to say:
Alfredo Palconit Jr., Web Designer, Early Bird:
"As they say, early bird catches the first worm. In my opinion some prefer to be night owls because of the higher pay, especially if the business includes global clients. Many Chinese businessmen I know are combined night owls and early birds. They wake up at 3AM listening to Chinese radio while making deliveries to stores. And sleep late to record all earnings that day.
Aileen Apolo, Google Philippines Representative, Night Owl, ex-Early Bird:
"Yes, I think early birds are more successful than night owls because the early birds get the worm. My parents instilled that in me when I was growing up. Since it is the "norm", there's a bigger chance (for early birds) to be in the know with regard to opportunities. It also depends on your industry, but I would say based on experience, that early birds are more professional to work with."
Maria Jose, Jill of all Trades, Night Owl:
"No. Because not all worms are early worms. When it comes to professional work, one always has to be an early bird. But for other things, night owls definitely have more fun."
Marc Macalua, SEO Guru, Night Owl:
"Of course not. The early bird gets hunted first. I think it's a matter of timing, right? And most people probably think grace gets delivered early in the morning. But grace is a random thing I think. So you can't go around with a timetable in mind. You just have to be smart enough to recognize opportunity. That's why the smart bird gets the worm."
What's your take?
Posted in Opinion