February 13th, 2007
The new Google Webmaster Central brings together all the tools webmasters need to monitor and optimize the way the big G treats their sites. I think that it's about time they came up with this. Gone are the days when we have to search for link:domain to check for backlinks. It's all there at Webmaster Central. Simply log on to your Google account, add your site and verify it through meta tags or HTML.
A list of my pages and the number of external links pointing to them: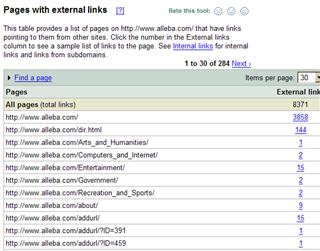 By clicking the number in the External links column you'll see backlinks pointing to the page: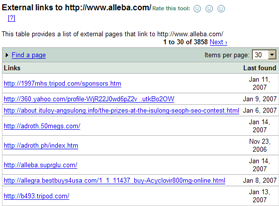 All the other tools included in Google Sitemaps are there too. Let the obsession begin!
On the web: Official Google Webmaster Central Blog Announcement