January 24th, 2006
Here are some cool new sites recently added to our directory: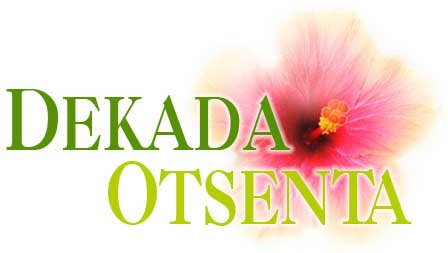 Dekada Otsenta gives us an amusing look back into the 1980's by offering quizzes on how much we know about the infamous era. All scores are tracked and analyzed statistically.
Some notable questions:
Sino ang host ng "Lovingly Yours, Helen"?
Alin sa mga ito ang hindi konektado sa Jem and the Holograms?
Nakanood ka ng wrestling noong bata pa si Hulk Hogan
Shoppingera is a blog that screams "kikay" right at your face. It's written by a certain "Phink" and coins words such as "Phinkerfect" and "Phinktastic" for the sake of contextual emphasis. Shoppingera also offers advice on shopping, make-up and reviews on celebrity fashion.
Posted in Sites in Review